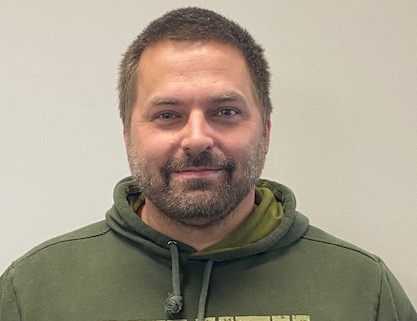 Palmer Bus Service has been serving the Zumbrota-Mazeppa community by safely transporting students since 2022. We safely transport about 1300 students each school day in Zumbrota-Mazeppa. Zumbrota-Mazeppa School District # 2805 consists of a pre-school through 2nd grade located in Zumbrota, 3rd-6th grade located in Mazeppa, and a 7th-12th grade located in Zumbrota.
Zumbrota is located in Wabasha County and is about 65 miles southeast of the twin cities. Zumbrota is home to the Zumbrota Covered Bridge, the last functioning covered bridge in the state of Minnesota.
Travis Bryant manages Palmer Bus Service of Zumbrota, MN. Travis has lot of spunk and is ready to take on the Manager Position full force! Travis, his girlfriend, and their 6 kids live in Zumbrota! He moved to Minnesota in 2012 from Texas.
Travis loves kids but he also loves animals! He seems to have a small petting zoo; 10 cats, 2 dogs, 6 guinea pigs, and 2 ferrets! The animals have come from Paws and Claws, a rescue shelter - where he also volunteers. He likes to fish, hunt, camp and be outdoors on his free time.