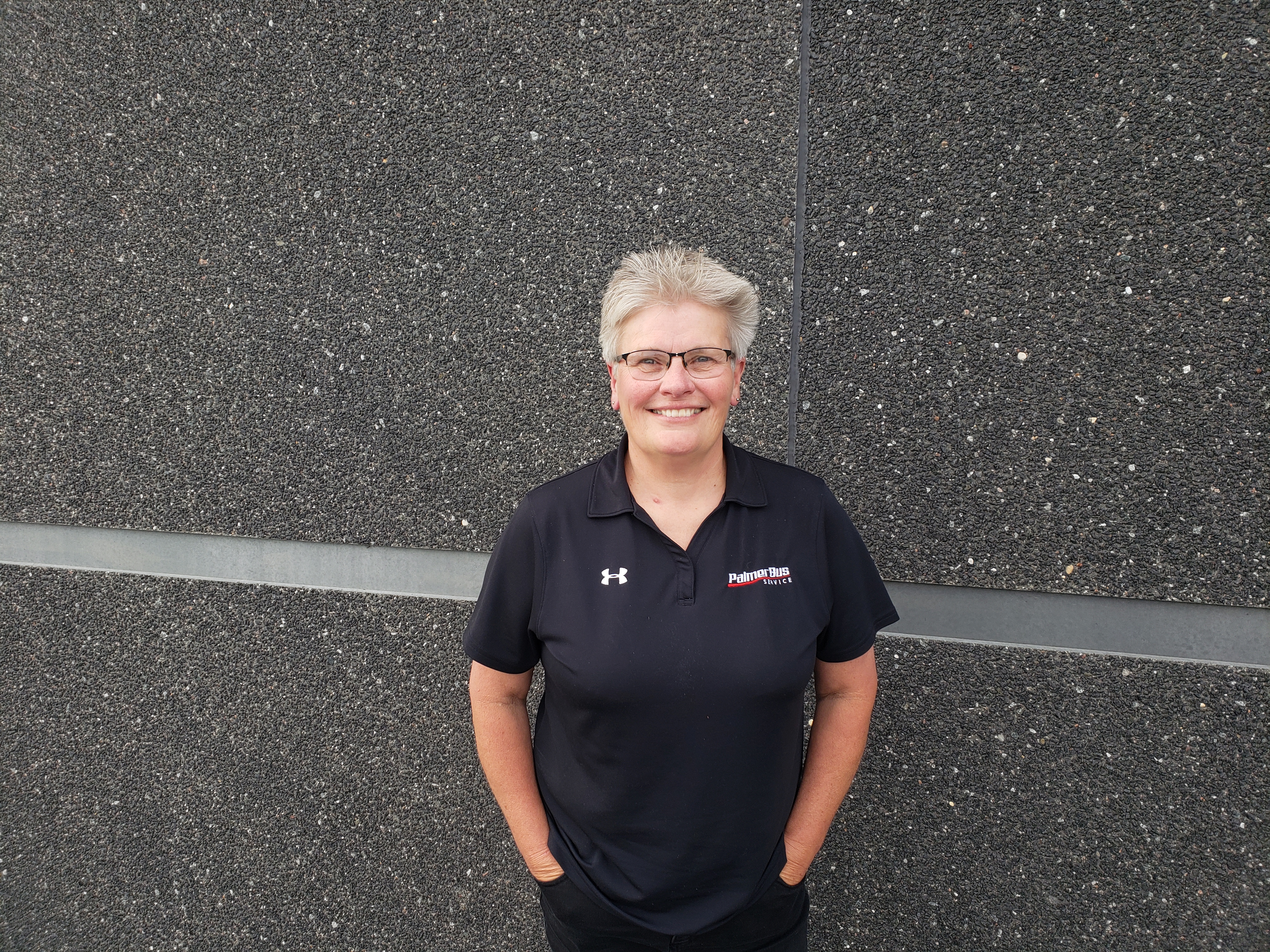 Site Manager:
Penny Dahlberg
Phone:
320-382-6421
Email:

[email protected]

Facility Address:
153 4th St. N.
Kandiyohi, MN 56251

Mailing Address:
PO Box 15
Kandiyohi, MN 56251



Palmer Bus Service has been serving the Willmar community by safely transporting students since 1982. We safely transport about 700 students each school day for Willmar Schools.
Willmar School District #347 consists of Willmar Senior High School and Middle School, as well as Kennedy, Lakeland and Roosevelt Elementary Schools.
The Willmar community is located in Kandiyohi County, Minnesota and is about 90 miles west of the Twin Cities.
Penny Dahlberg manages Palmer Bus Service of Kandiyohi, MN. Penny has been involved in the busing industry since 1996 when she started driving for Palmer Bus Service. In her spare time, Penny enjoys the outdoors. Her favorite part of her job is seeing the students grow and change.