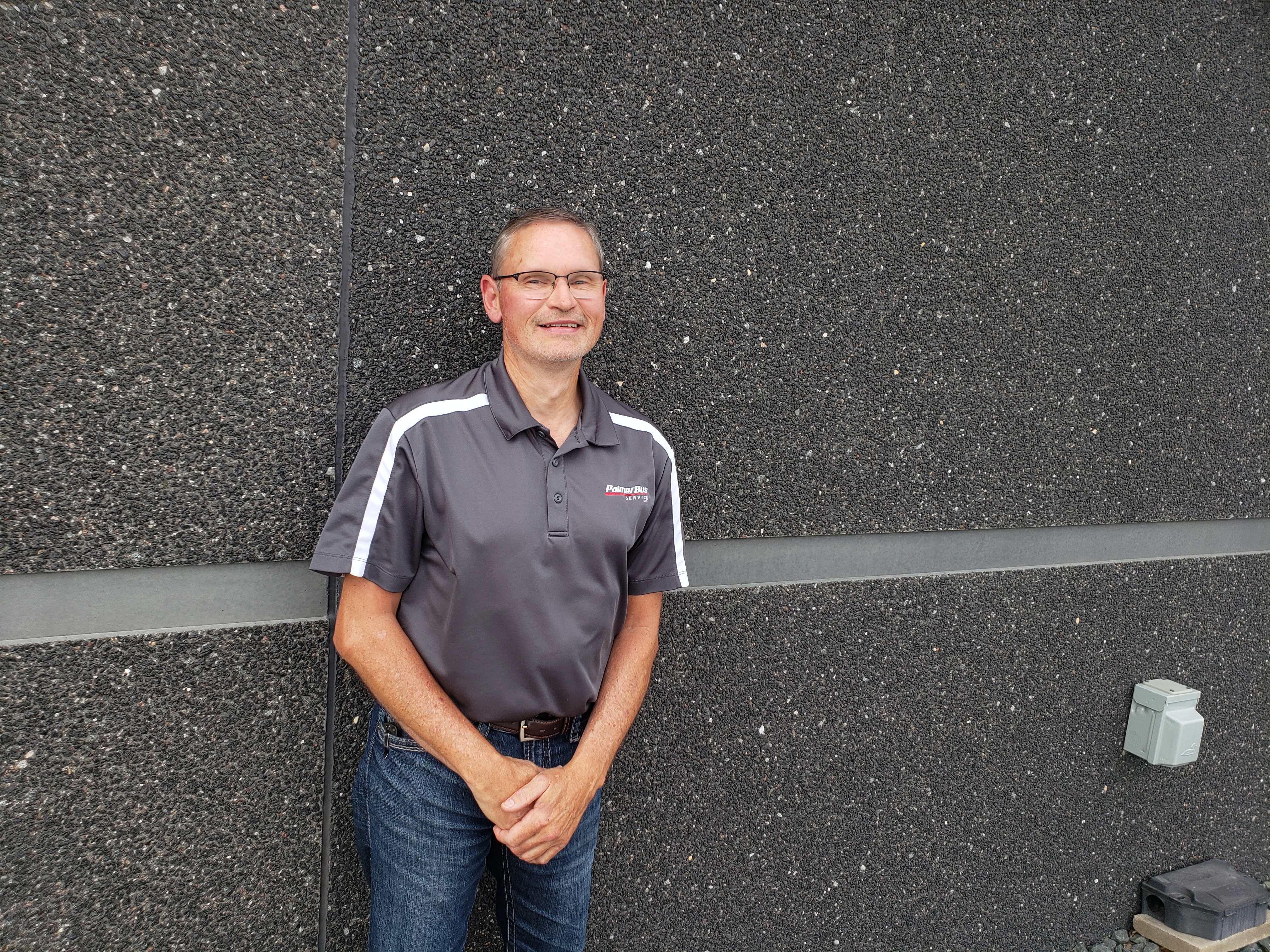 Site Manager:
Doug Penner
Phone:
507-427-0300
Email:

[email protected]

Address:
1112 4th Ave.
Mountain Lake, MN 56159


Palmer Bus Service has been serving the Mountain Lake community by safely transporting students since 2015. We safely transport about 500 students each school day in Mountain Lake.
Mountain Lake School District #173 consists of one K-12 school located in Mountain Lake, MN.
Mountain Lake is located in Cottonwood County and is about 130 miles southwest of the Twin Cities.
Doug Penner manages Palmer Bus Service of Mountain Lake, MN. Doug has been involved in the Transportation Industry in some form since 1980. He drove school bus for three years right out of high school and started back up in 2014. Doug worked in numerous car and implement dealerships along with being a commercial over the road driver for 13 years. Palmer Bus Service came into the Mountain Lake school system in the fall of 2015 and Doug started as Terminal Manager at that time. Doug has always enjoyed anything with wheels. He has modified a couple custom pickups and ATVs over the years. Doug enjoys taking care of his lawn and detailing cars for others. Of course, his family comes first before all of this!! Motivation for driving a school bus is that he really enjoys working with the kids.