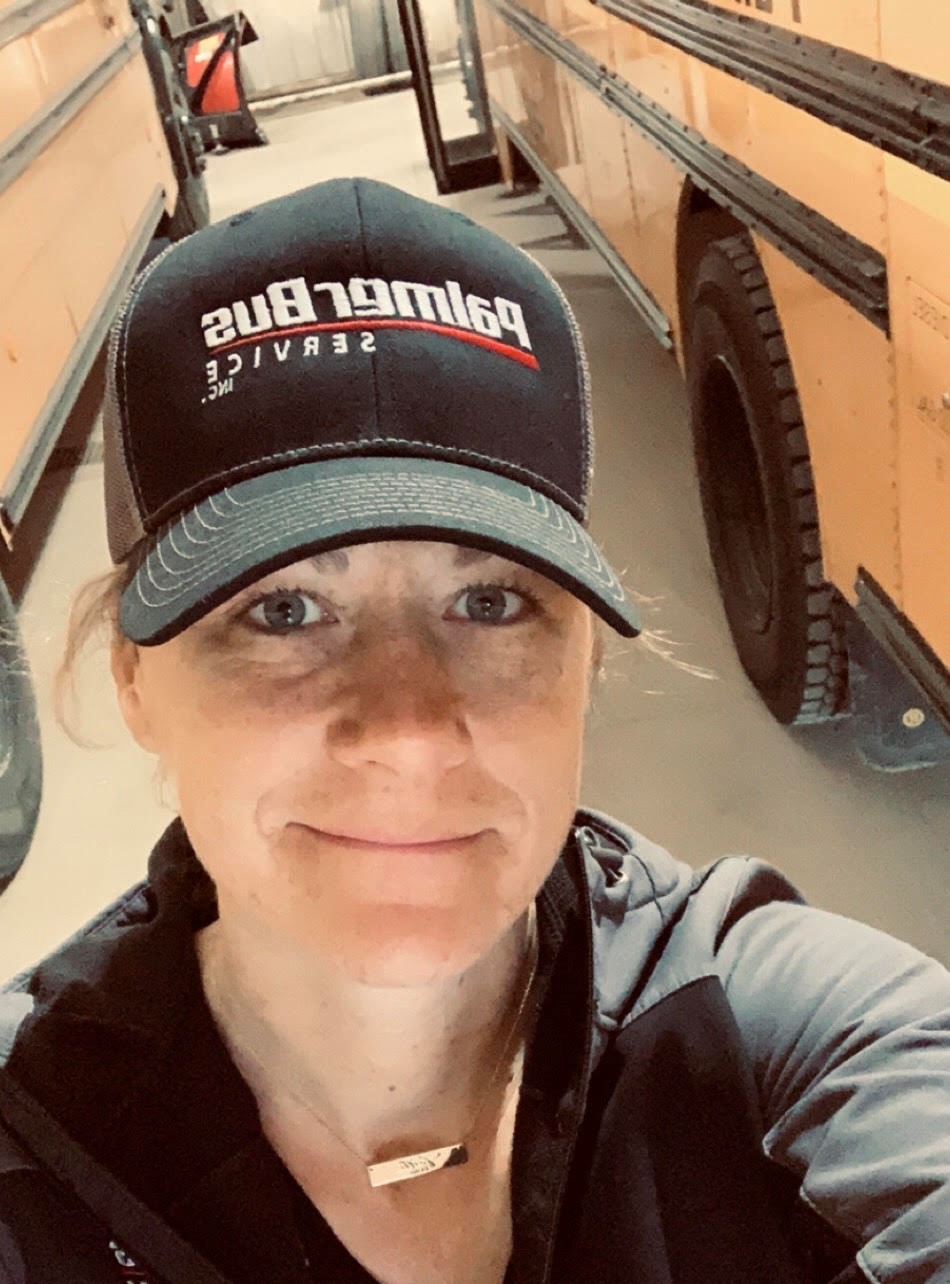 Site Manager:
Debbie Reuter
Phone:
507-674-3177
Email:
debbier@palmerbusservice.com
Facility Address:
201 1st Ave. South
Amboy, MN 56010


Mailing Address:
PO Box 266
Amboy, MN 56010


Palmer Bus Service has been serving the communities of Mapleton, Amboy, Good Thunder and Minnesota Lake by safely transporting students since 2008. We safely transport about 700 students each school day in Maple River.
Maple River School District #2135 consists of Maple River High School and Middle School as well as two elementaries: East and West.
Amboy is located in Blue County and is about 110 miles south of the Twin Cities. Maple River Senior High is recognized in the National Rankings in U.S. News Best High Schools for 2017 and earned a bronze medal.
Debbie Reuter joined the Palmer Bus Service management team in June 2021. She has been with the Maple River PBS location since January 2019 as a van driver, substitute bus driver, CDL trainer, and a 'right-hand man' in the shop doing miscellaneous tasks. It has been a pleasure for Debbie to work with her PBS co-workers who make this an enjoyable career opportunity. Driving bus ROCKS! When Debbie is not working, she enjoys music, her faith, and being outdoors. Debbie and her 5 children and husband look forward to family time together around a nice backyard bonfire.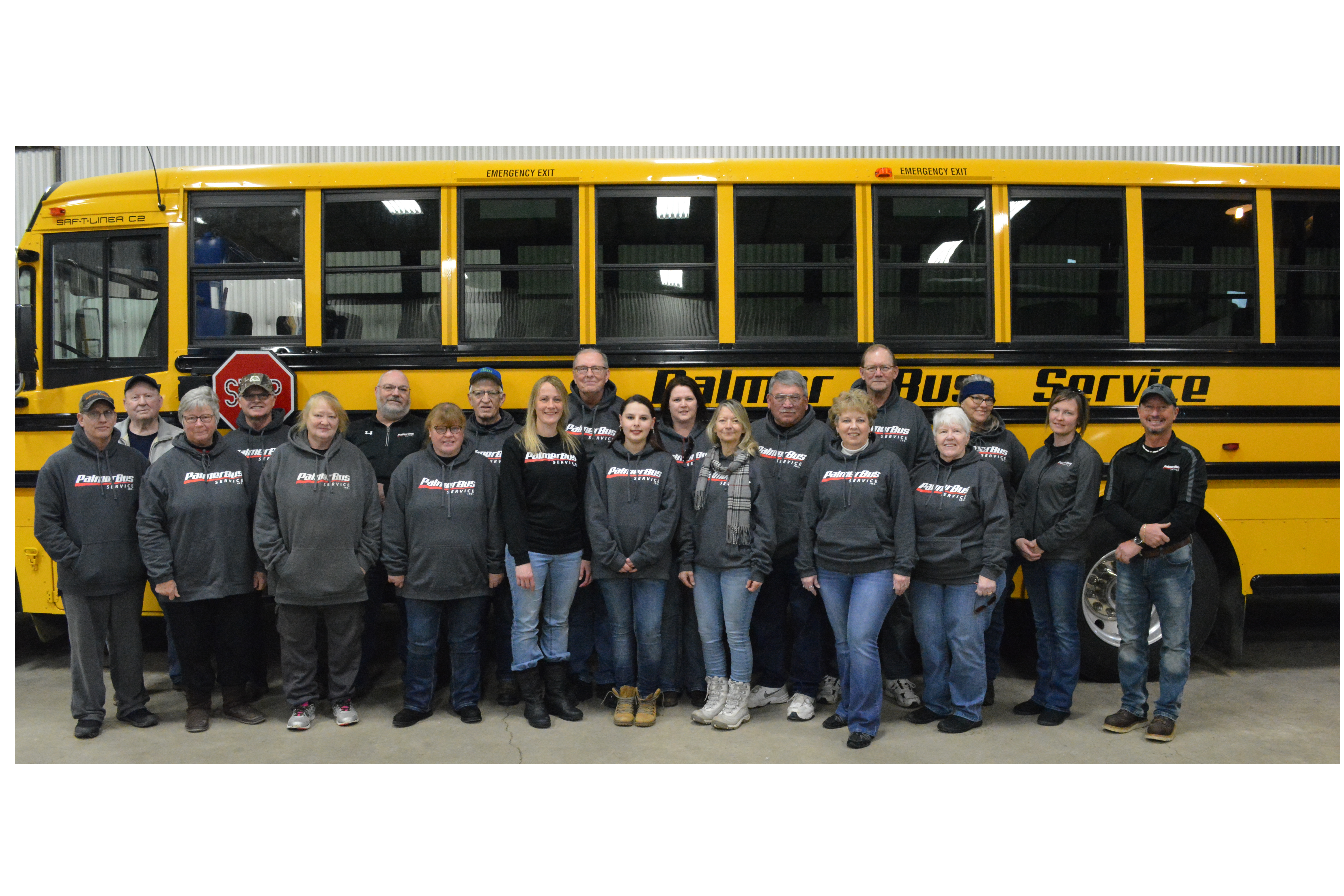 Core Value Award Winners for Palmer Bus Service of Maple River 2020-2021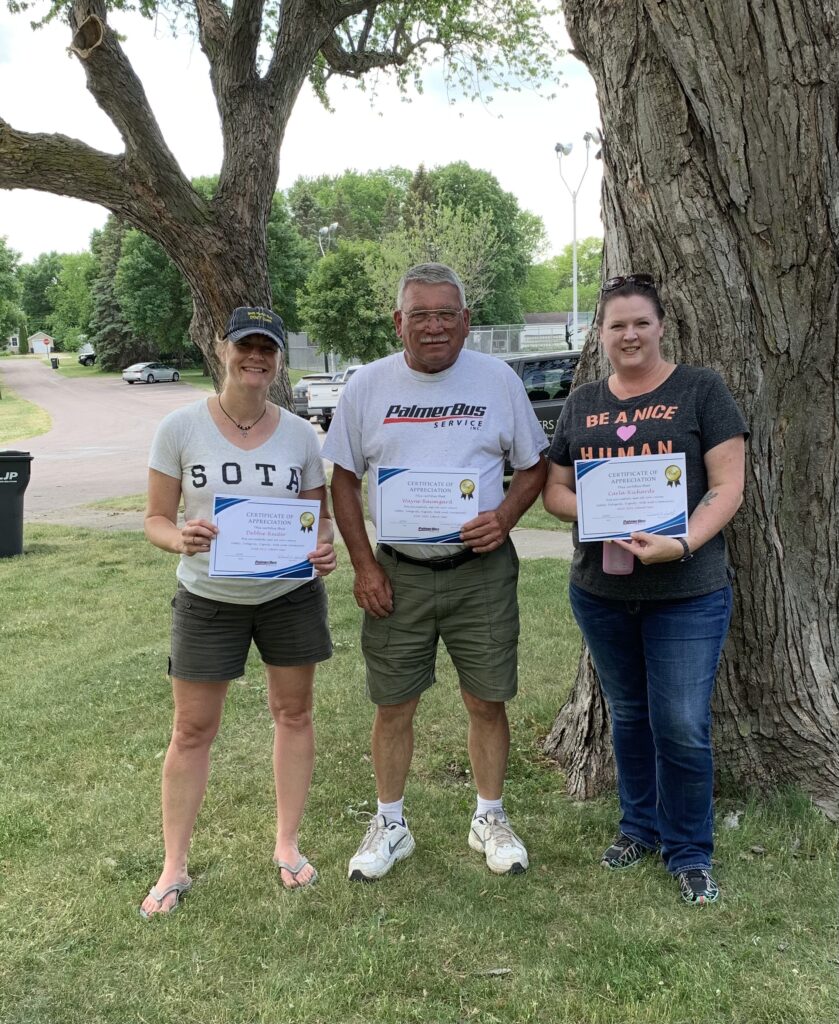 Core Value Award Winners for 2020-2021
These drivers faithfully served the Maple River community by safely transporting students and exemplified our Core Values all school year. They demonstrated:
SAFETY by being accident free and completing every monthly safety training before it was due.
INTEGRITY by always conducting themselves as a professional driver.
DIGNITY by completing daily pre trips, and ensuring their bus is swept, clean and fueled.
HELP by being present to drive almost every single school day.
COMMUNITY  by safely transporting students!
Congratulations and thank you for your superior service!