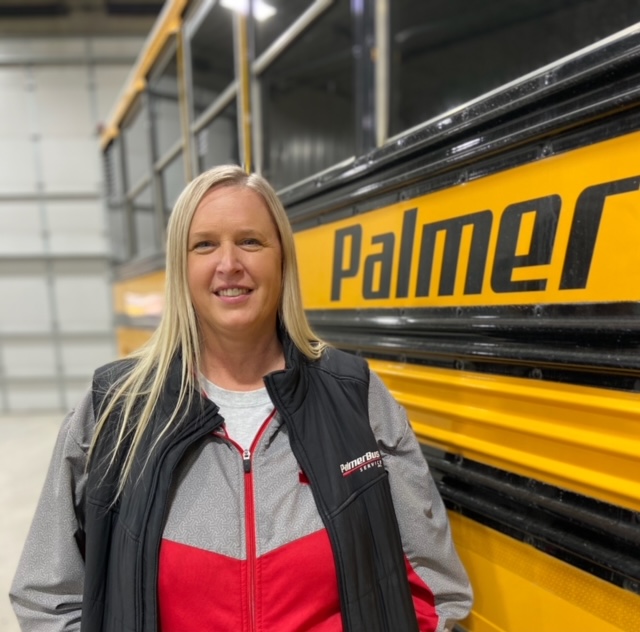 A little bit about Trina:
I started with Palmer Bus in Sept. of 2016 as a bus/trip driver. I never knew I would be so happy at a job. I worked behind 4 walls all my life so it was so amazing to have a job to be outside and actually see the beautiful sunny days while transporting special cargo to and from school. My husband Edgar and I love to travel and spend as much time together enjoying day to day life, that is when we have time.
I don't have much spare time because in summer months I am very involved with Sunny's Ice Cream... Yes, an Ice cream truck... So you can say I have a true passion for kids and the community. Everyday I cannot help but smile so everyday is a great day...
I look forward to many years working together with the Austin School District!
Palmer Bus Service has been serving the Austin community by safely transporting students since 2010. We safely transport about 3,500 students each school day in Austin.
Austin School District #492 consists of Austin High School, Ellis Middle School, IJ Holton Intermediate School, Woodson Kindergarten Center and four Elementaries: Banfield, Neveln, Southgate and Sumner.
Austin is the county seat for Mower County and is about 100 miles south of St. Paul. It is the only Minnesota city outside of the Twin Cities metro area that has a Fortune 500 Company.

Core Value Award Winners for Palmer Bus Service of Austin 2020-2021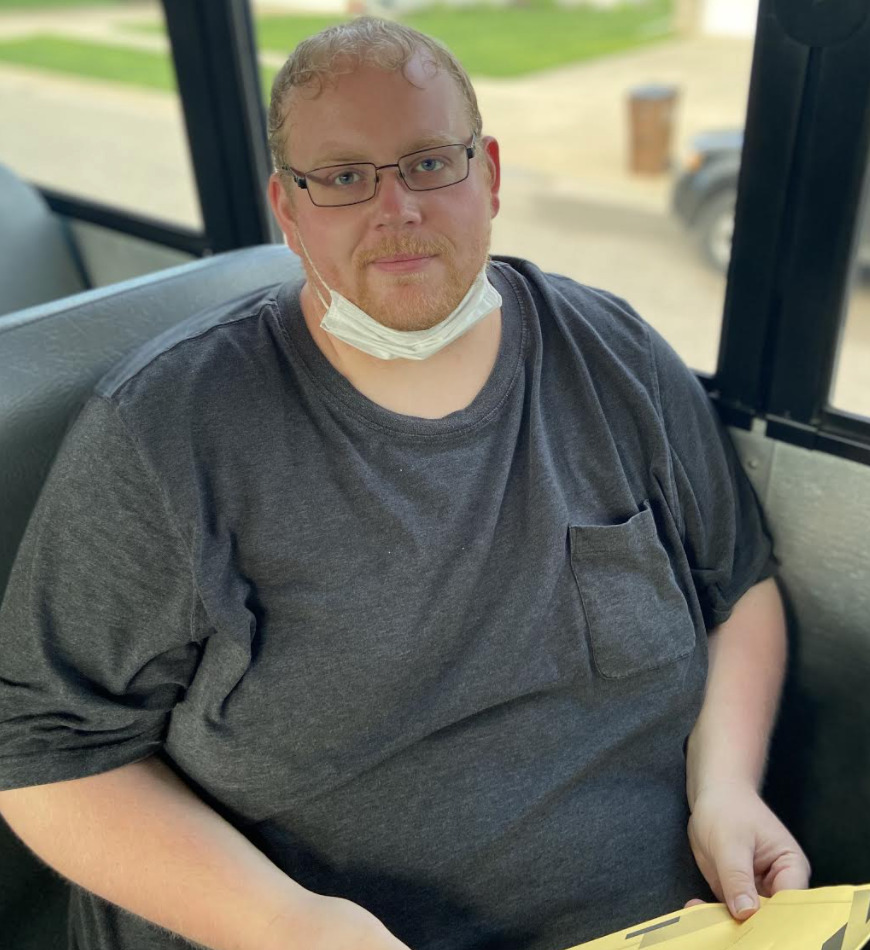 Core Value Award Winners for 2020-2021
This driver and aide faithfully served the Austin community by safely transporting students and exemplified our Core Values all school year. They demonstrated:
SAFETY by being accident free and completing every monthly safety training before it was due.
INTEGRITY by always conducting themselves as a professional driver.
DIGNITY by completing daily pre trips, and ensuring their bus is swept, clean and fueled.
HELP by being present to drive almost every single school day.
COMMUNITY  by safely transporting students!
Congratulations and thank you for your superior service!