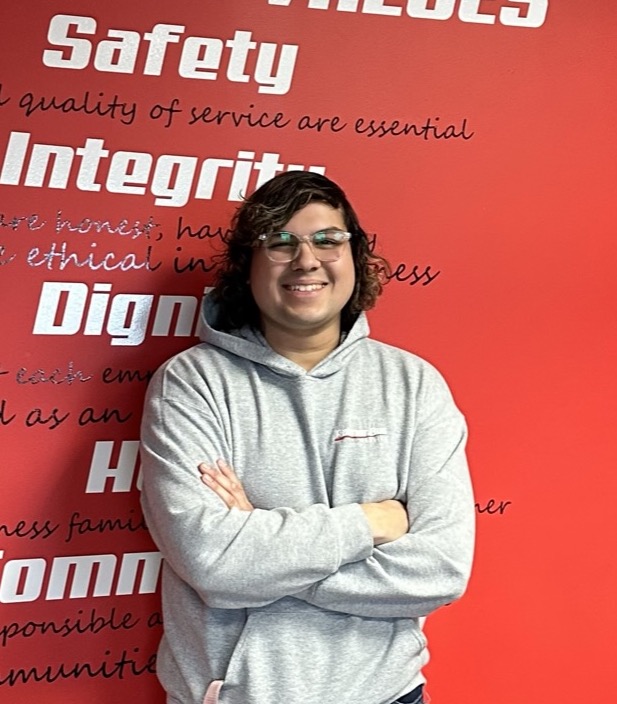 | Site Manager: | Chayton O'Bando-Koenig |
| --- | --- |
| Phone: | 320-204-1180 |
| Email: | [email protected] |
| Address: | 3690 30th St. SE, St. Cloud, MN 56303 |
Palmer Bus Service has been serving the St. Cloud Community by safely transporting students since 2020. We safely transport students each school day.
St. Cloud School District #742 consists of four counties and nine communities: St. Cloud, Clear Lake, Clearwater, Collegeville, Luxemburg, Pleasant Lake, St. Augusta, St. Joseph and Waite Park.
The St. Cloud community is located in Stearns County, MN.
Chayton O'Bando-Koenig manages Palmer Bus Service of St. Cloud, MN. He lives in Sauk Rapids with his fiance Jillian, 2-year-old daughter Thea, one dog, three cats, & 1 fish. He has lived in the Sauk Rapids/St.Cloud area since he was six years old.
Chayton's favorite thing to do in my free time is hang out with Thea, play video games, and or shop at Target! Thea loves shopping at Target with him because she usually gets a toy. Chayton loves anything Technology related! He loves to learn, use, and explore anything technology related. He gets called the unofficial IT support amongst family and friends.