Site Manager:
Pat Toth
Phone:
507-364-8104
Fax:
507-364-8778
Email:
patt@palmerbusservice.com
Address:
116 2nd St. NE
Montgomery, MN 56069
Palmer Bus Service has been serving the Montgomery, Lonsdale and Le Center communities by safely transporting students since 2010. We safely transport about 1,500 students each school day in Tri City United.
TCU District #2905 consists of TCU High School, TCU Montgomery Elementary-Middle School, TCU Le Center Elementary-Middle School and TCU Lonsdale Elementary School.
Montgomery is located in Le Sueur County and is about 45 miles south of Minneapolis.
Pat Toth manages Palmer Bus Service in Montgomery, MN. Pat has been in the School bus industry since 2010 and all of those years have been with Palmer Bus Service. He enjoys being on his pontoon and spending time with his family, hunting and fishing. Pat enjoys working with Palmer Bus Service because it is one big family and it feels good to come to work every day. He also enjoys being a part of the community and school district.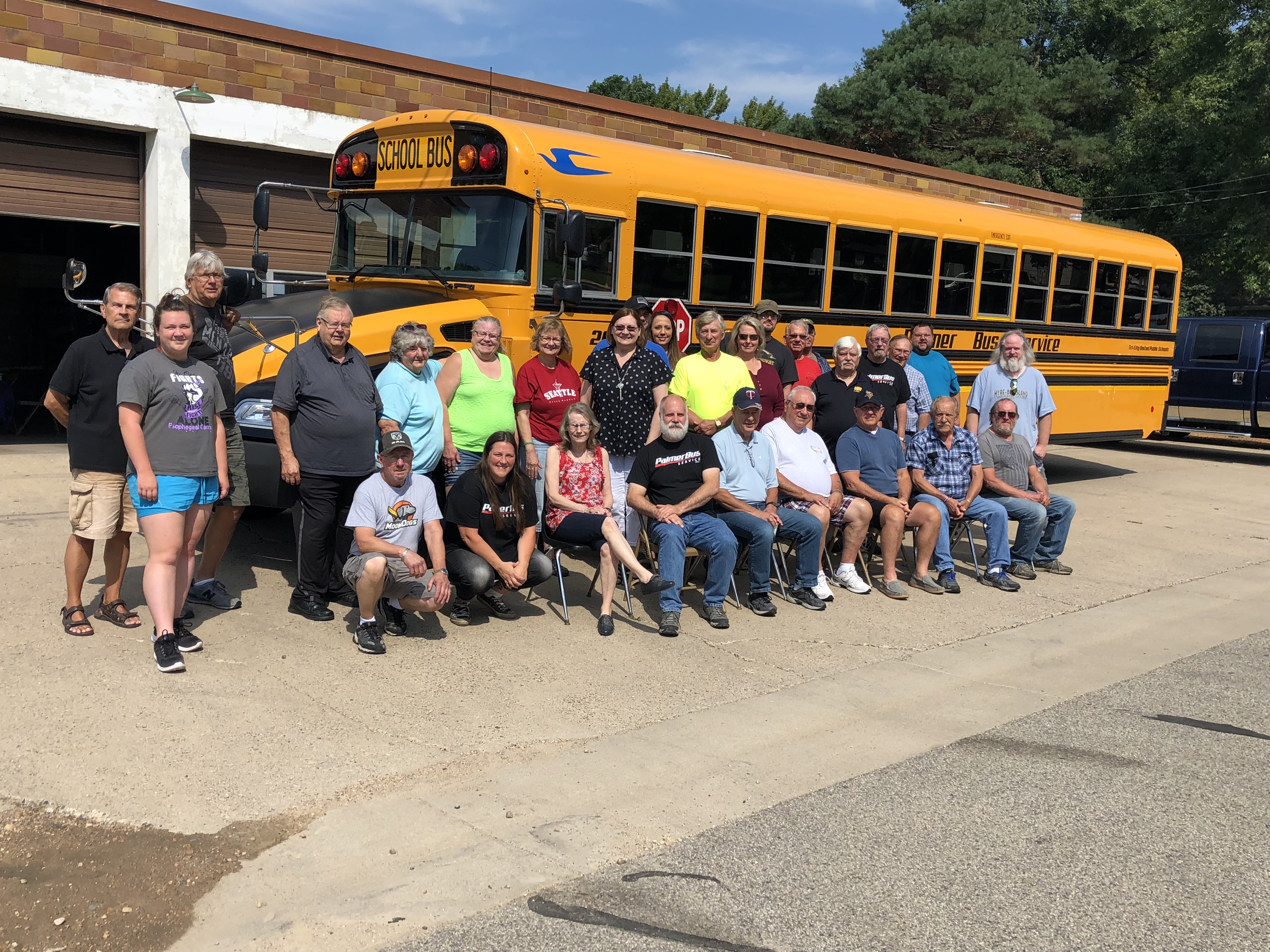 Award Winning Driver for Palmer Bus Service of TCU 2017-2018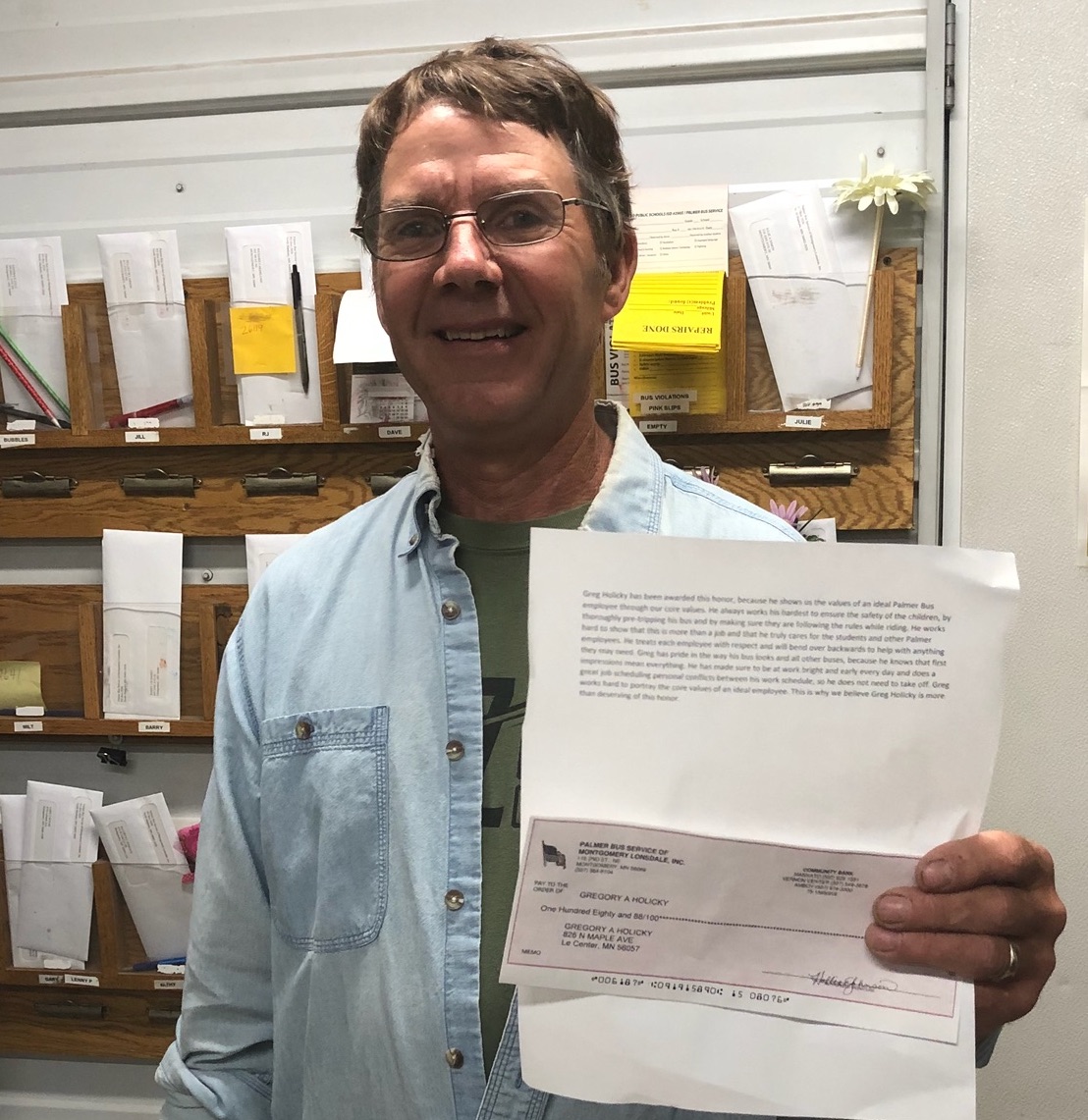 Greg Holicky has been awarded this honor because he demonstrates the values of an ideal Palmer Bus employee. He always works hard to ensure the students' safety by thoroughly pre-tripping his bus and by making sure students are following the rules while riding. He works hard to show that this is more than a job and that he truly cares for the students and other Palmer employees. He treats each employee with respect and will bend over backwards to help with anything they may need. Greg has pride in the way his bus looks and in all of the other buses, because he knows that first impressions mean everything. He has made sure to be at work bright and early every day and does a great job scheduling personal appointments between his work schedule so he does not need to take off. Greg works hard to portray the core values of an ideal employee. This is why we believe Greg Holicky is more than deserving of this honor.
Pat Toth