Site Manager:
Trace Johnson
Phone:
763-631-5315
Fax:
763-631-5317
Email:
tracej@palmerbusservice.com
Facility Address:
604 Old Hwy 18 S.
Princeton, MN 55371

Mailing Address:
PO Box 1002
Princeton, MN 55371

Palmer Bus Service has been serving the Princeton community by safely transporting students since 2012. We safely transport about 2,700 students each school day in Princeton, MN.
Princeton School District #477 consists of Princeton High School, Middle School, Intermediate School, Primary School and Preschool. It serves students located in the Minnesota counties of Mille Lacs, Sherburne, Benton and Isanti.
The Princeton community is about 50 miles north of the Twin Cities. Its motto is: A growing community on the Rum River.
Trace Johnson manages Palmer Bus Service of Princeton, MN. Trace started his busing career with Palmer Bus Service in 2010. Trace enjoys the the variety of tasks and challenges that the role of Manager includes. He loves working with drivers and the school district to ensure that all parts are running smoothly.
Award Winning Driver for Palmer Bus Service of Princeton 2017-2018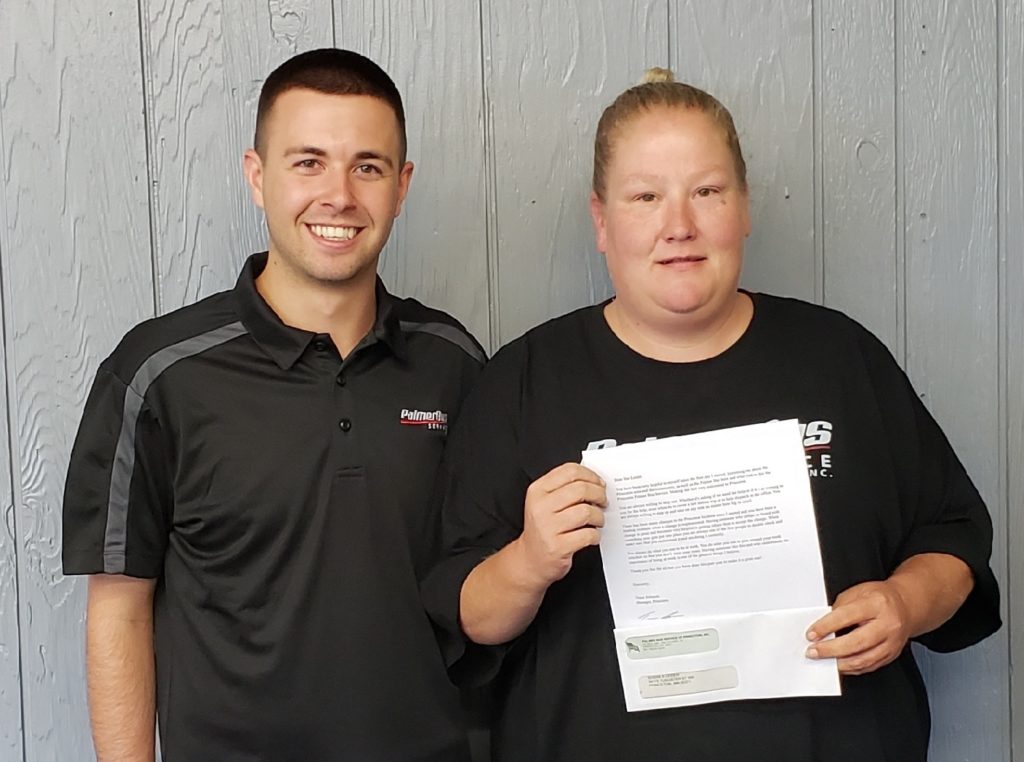 Dear Sue Leider,
You have been very helpful to myself since the first day I started. Informing me about the Princeton area and the community, as well as the Palmer Bus here and what makes this the Princeton Palmer Bus Service. Making me feel very welcomed to Princeton.
You are always willing to help out. Whether it's asking if we need the help or if it's us coming to you for the help, even when its to cover a last minute trip or to help dispatch in the office. You are always willing to step up and take on any task no matter how big or small.
There have been many changes to the Princeton location since I started and you have been a leading example when a change is implemented. Having someone who jumps on board with change is great and becomes very helpful in getting others then to accept the change. When something new gets put into place you are always one of the first people to double check and make sure that you understand it and are doing it correctly.
You always do what you can to be at work. You do what you can to plan around your work schedule so that you don't miss your route. Having someone like this and who understands the importance of being at work is one of the greatest things I believe.
Thank you Sue for all that you have done this past year to make it a great one!
Sincerely,
Trace Johnson
Manager, Princeton