Site Manager:
Sig Holme
Phone:
320-354-2414
Fax:
320-354-5544
Email:
sigh@palmerbusservice.com
Facility Address:
302 Oak St. SW
New London, MN 56273

Mailing Address:
PO Box 330
New London, MN 56273

Palmer Bus Service has been serving the New London/Spicer communities by safely transporting students since 2010. We safely transport about 1500 students each school day in New London/Spicer.
New London/Spicer School District #345 consists of NLS High School and Middle School as well as Prairie Woods Elementary and Prairie Meadows Early Childhood Programming.
The communities of New London and Spicer are located in Kandiyohi County and are about 115 miles west of the Twin Cities.
Sig Holme manages Palmer Bus Service of New London/Spicer, MN. Sig has been driving school bus since 1987 and has been around the industry since he was eleven years old! Sig has been with Palmer Bus Service since 2010. In his spare time, he and his wife like to travel to places by the ocean and enjoy cruising in their pontoon during the summer months.
Award Winning Driver for Palmer Bus Service of NLS 2017-2018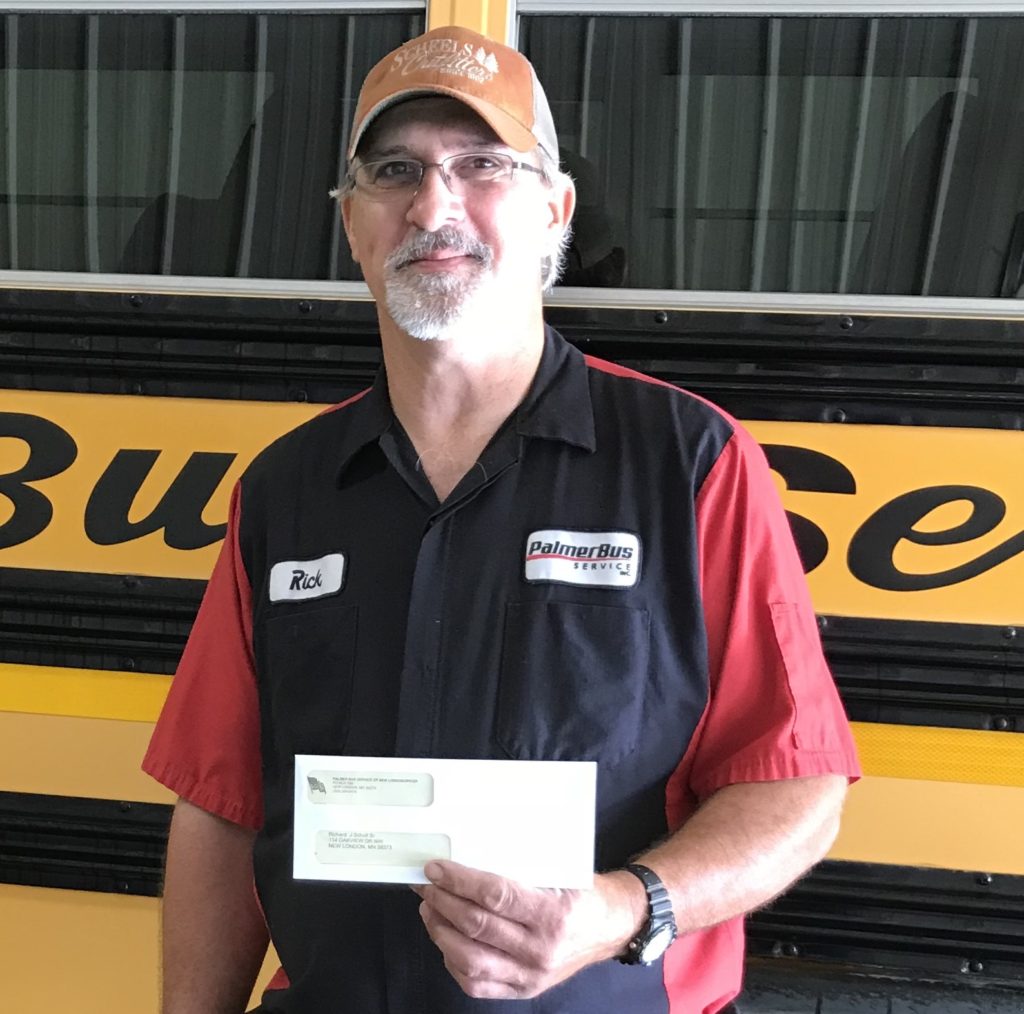 I am awarding Richard Scholl for my 2017-18 driver bonus. He is always on time for work, his bus is always clean and presentable and he has good rapport with his students on the bus. He is always looking out for the other drivers to make sure everything is safe for them also.
Sig Holme