Site Manager:
David Goettl
Phone:
507-674-3177
Fax:
507-674-3733
Email:
davidg@palmerbusservice.com
Facility Address:
201 1st Ave. South
Amboy, MN 56010


Mailing Address:
PO Box 266
Amboy, MN 56010


Palmer Bus Service has been serving the communities of Mapleton, Amboy, Good Thunder and Minnesota Lake by safely transporting students since 2008. We safely transport about 700 students each school day in Maple River.
Maple River School District #2135 consists of Maple River High School and Middle School as well as two elementaries: East and West.
Amboy is located in Blue County and is about 110 miles south of the Twin Cities. Maple River Senior High is recognized in the National Rankings in U.S. News Best High Schools for 2017 and earned a bronze medal.
David Goettl manages Palmer Bus Service of Amboy, MN. David has been working in the school bus industry since 2008 when he started with Palmer Bus Service. In his spare time, David enjoys taking long motorcycle rides with his wife.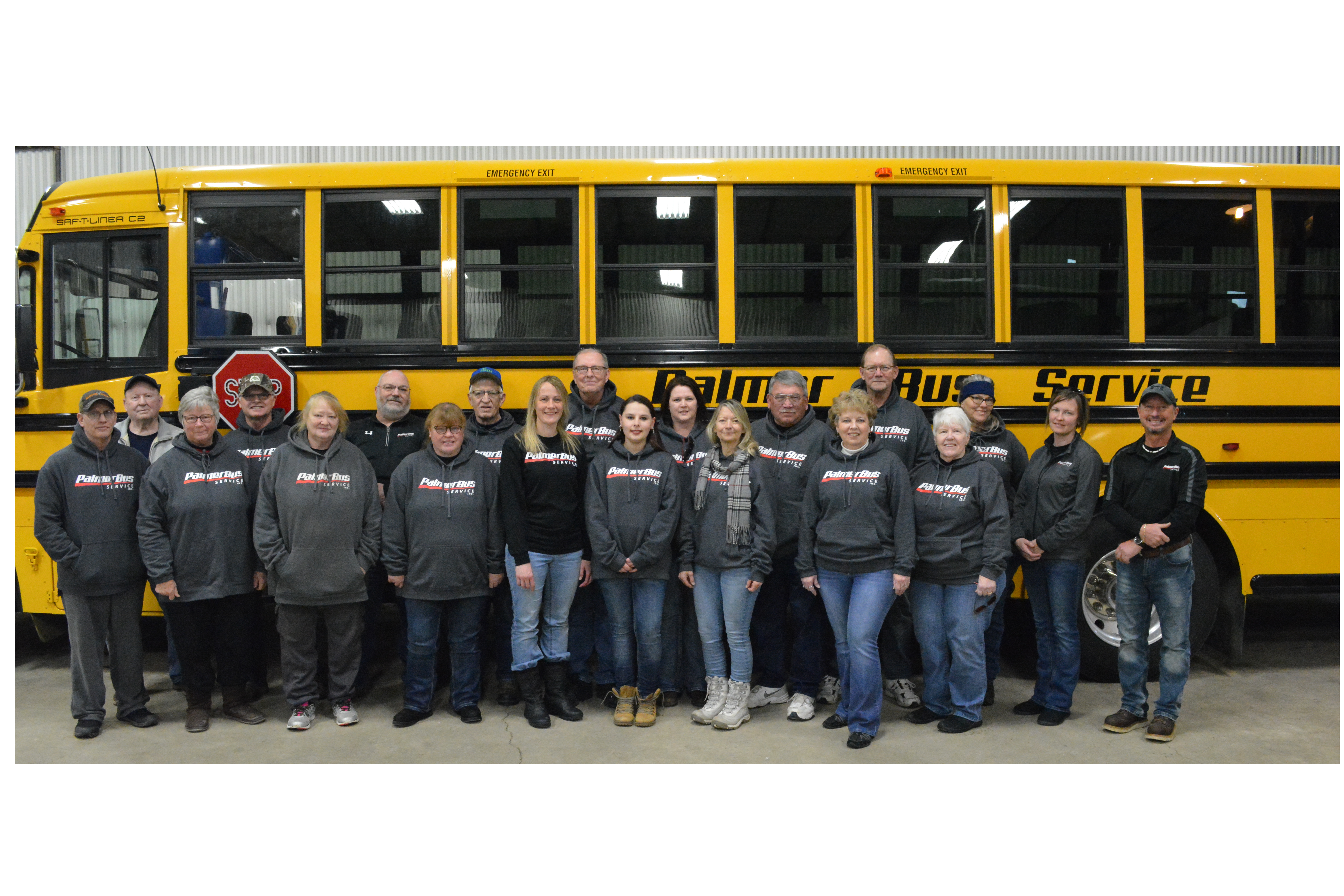 Award Winning Driver for Palmer Bus Service of Maple River 2017-2018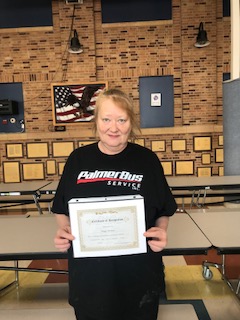 Peggy Nielsen is the recipient of the Service and Dedication Award. Peggy has been a CDL bus driver for 24 years, the last 10 years have been with Palmer Bus Service. She shows how much she enjoys her job everyday when she comes to work, never missing a day of work, or taking a vacation or personal time off in the past 10 years. Peggy shows compassion to the children that she transports to and from school. She does her best to give everyone a chance to tell their stories.
David Goettl