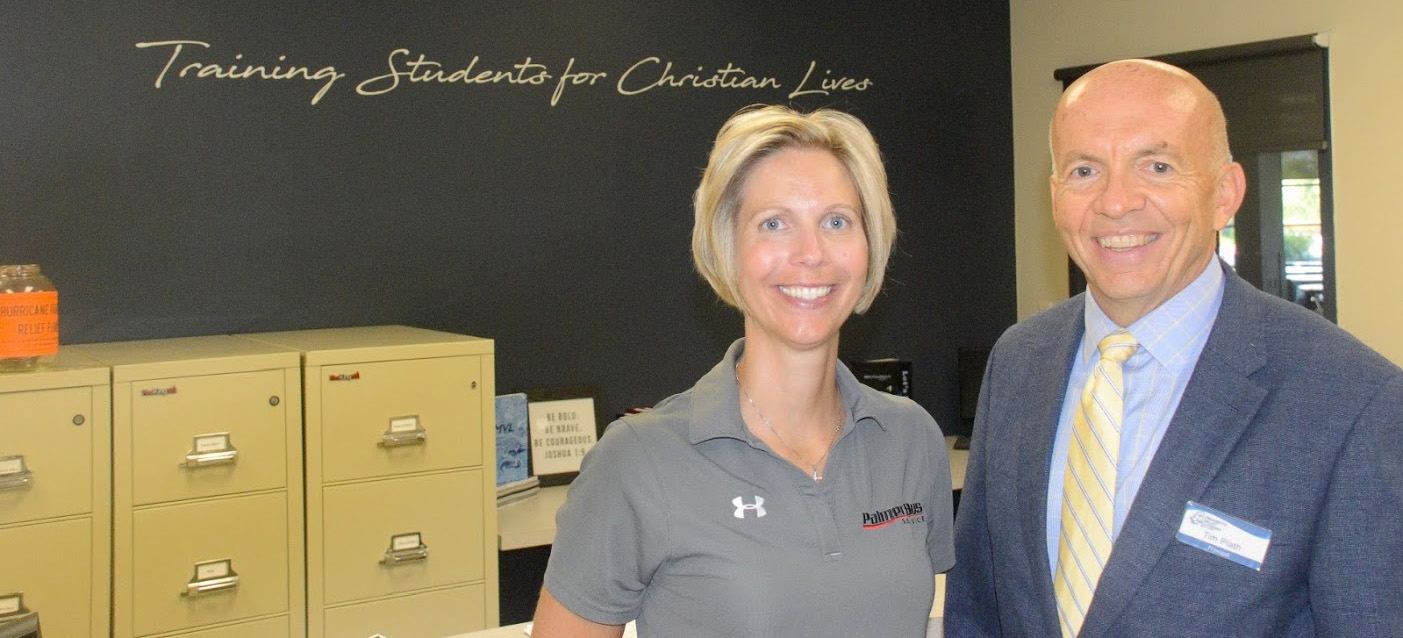 Minnesota Valley Lutheran High School and Palmer Bus Service have been partners in transporting students at MVL since 2003. In this partnership with Palmer Bus Service, we have been blessed to work with bus drivers who really seem to enjoy transporting our students to and from school and for activities and events. Our site manager has been responsive to our needs and goes out of his way to work with the various schedules and logistical challenges that come along. The good people who manage and administrate Palmer Bus Service continue to insure that our relationship grows through quality service and excellent customer relations. Thank you, Palmer Bus Service, for being partners with Minnesota Valley Lutheran High School!
Tim Plath
MVLHS Principal
Our team at Palmer Bus Service brings years of experience routing buses in the state of Minnesota. We use local expertise, software solutions, creative thinking and past experience to bring the most efficient routing solutions to your district. We are well versed in all of the following situations:
Three tiered systems with many school sites in urban areas
Private and charter schools with community stops
Rural schools that cover great distances
Consolidated schools that span several communities.
Palmer Bus Service provides the customer service of a local family business with the resources of a larger company. Our manager is often a member of the local community who is invested in and cares deeply about the community. (We are responsible and contribute to the communities we serve.) We have expert mechanics either onsite or close by in a neighboring community to care for equipment. Office personnel assist with dispatching and organization. Our managers have the support of our COO, Shane Johnson, who has years of experience working through a myriad of issues in school bus transportation. Neighboring Palmer Bus managers also provide assistance with pooling resources like equipment and drivers when needed. (We are a business family and help each other.)
Palmer Bus Service maintains a quality fleet of buses and type III vehicles to safely transport Minnesota students. Our inspections are top notch. A positive and open relationship with the DOT, giving immediate attention to any areas of concern and always having safety as a top priority makes Palmer Bus Service a trusted Minnesota student transportation provider. (We are honest, have integrity and are ethical in our business.) Rust from chemicals on winter roads can eat away at the body of a school bus long before the diesel engine is ready to quit. To be efficient and combat this issue Palmer Bus has its own state of the art body shop with a paint booth specially designed for school buses. Onsite mechanics as well as a travelling expert mechanic ensure that equipment is maintained and safe.
All Palmer Bus Service drivers complete monthly safety trainings covering topics from stop arm safety to understanding students with special needs. (Safety and quality of service are essential.) The drivers also complete a daily pre trip inspection on the vehicle they operate. They also undergo annual driving evaluations, pass random drug and alcohol screening and background checks. Our drivers come from the local community and know the area and the students very well. We have a low turnover rate and many of our drivers have more than 20 years experience. (We treat each employee with dignity and as an individual.)
Our Core Values are in parenthesis.
MN Superintendents, Current and Former: A Long Term Partnership With Palmer Bus Service
Parents and guardians, please direct your transportation requests to your local Palmer Bus Site. You can access your local site by going to our home page and clicking on your district's name on the list.
School Districts interested in finding out how Palmer Bus Service can serve your community by safely transporting students are invited to contact us.