Site Manager:
Kevin Heggeseth
Phone:
507-831-6924
Fax:
507-832-8284
Email:
kevinh@palmerbusservice.com
Facility Address:
1351 8th Ave.
Windom, MN 56101

Mailing Address:
PO Box 145
Windom, MN 56101




Palmer Bus Service has been serving the Windom community by safely transporting students since 2014. We safely transport about 700 students each school day for Windom Schools.
Windom School District #177 consists of Windom High School and Middle School, as well as Winfair Elementary School.
The Windom community is located in Cottonwood County, Minnesota. It is the county seat and is about 140 miles southwest of the Twin Cities.
Kevin Heggeseth manages Palmer Bus Service of Windom, MN. Kevin has been involved in the busing industry since 1997 and started with Palmer Bus Service in 2014. Kevin enjoys spending time with his 2 children. He also enjoys helping his dad in the excavation business. Kevin has a degree in Math Education. He enjoys interacting with the students, staff and parents to make sure their needs are met to the best of Palmer's and the school's ability.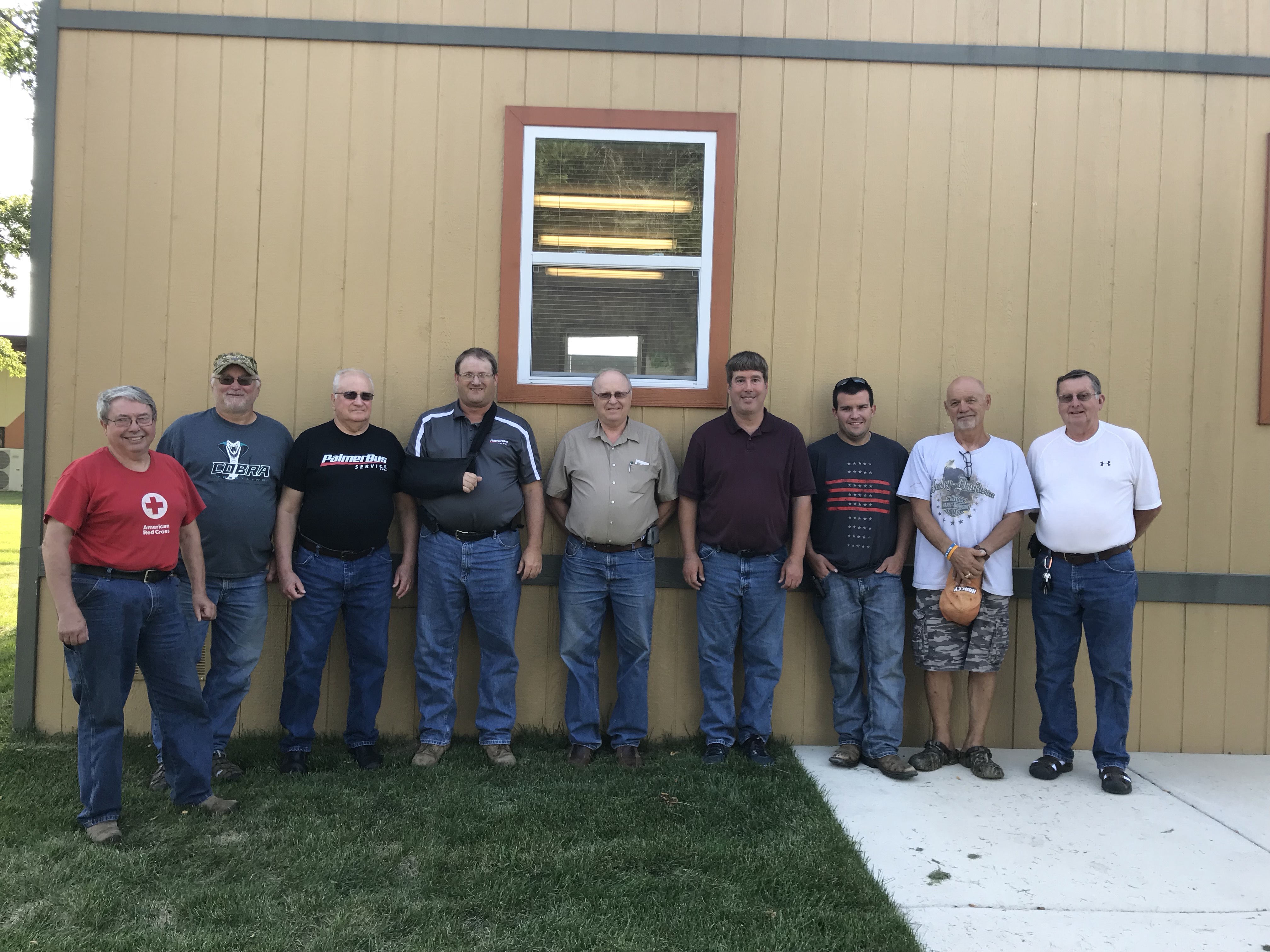 Award Winning Driver for Palmer Bus Service of Windom 2017-2018
Going through each core value here is what Marilyn contributes:
Core Value 1: Safety and Quality of service are essential:
Marilyn always puts the safety of her students first. She is a very cautious driver. She never tries something that will put the bus, or the students in danger. She will drive to the conditions, and may take longer to get the students to their destination, but she will get them there safely. If there is a problem with her bus, she will let Andy know right away to get it fixed, and if she does not feel safe driving a bus she lets us know, and either gets it fixed, or gets another bus.
Core Value 2: We are honest, have integrity, and are ethical in our business:
Marilyn speaks her mind. It may not be what I want to hear, but I know where she stands, and it is the truth. If she does not agree with something I do, she will talk to me about it, and not spread anything negative about the company to the Public. When Marilyn has a problem with a student on the bus, She will talk to the principal about it, if she can not take care of it herself.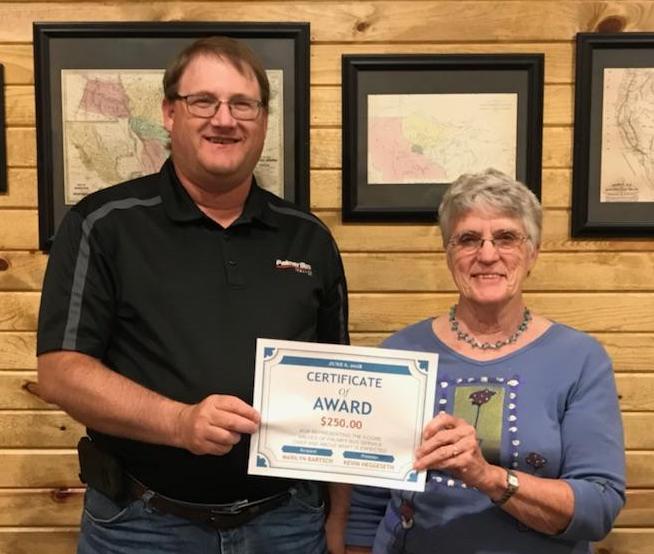 Core Value 3: We treat each employee with dignity and as an individual:
Marilyn treats each driver fairly, and cares for each employee, and will help them out if needed.
Core Value 4: We are a business family and we help each other:
Marilyn is always willing to help another site out, if asked, and she felt safe about it. She has helped 2 other sites this year.
Core Value 5: We are responsible and contribute to the communities we serve:
Marilyn voluntarily serves on the water & Sewer Board of the community of Delft, which is a town 10 Miles from Windom. She also helps her Family with driving er family members to Medical appointments when needed. She also helps in many ways in the church that she goes to.
Marilyn always has a positive attitude, no matter what goes on. She has always been a positive asset to Palmer, Windom, and Delft.
Kevin Heggeseth