Site Manager:
John DuHoux
Phone:
320-847-3109
Fax:
320-847-3157
Email:
johnd@palmerbusservice.com
Address:
22 S. Division St.
Clara City, MN 56222


Palmer Bus Service has been serving the communities of Maynard, Clara City and Raymond by safely transporting students since 1997. We safely transport about 800 students each school day in MACCRAY.
MACCRAY School District #2180 consists of MACCRAY High School and two elementary schools: East and West.
Clara City is located in Chippewa County and is about 120 miles west of the Twin Cities. Clara City is known for family living on the crossroads of the prairie.
John DuHoux manages Palmer Bus Service of Clara City, MN. John been in the transportation of children since 2012 and his first job in the industry was with Palmer Bus Service. John really likes his job at Let's go Fishing and just being outside.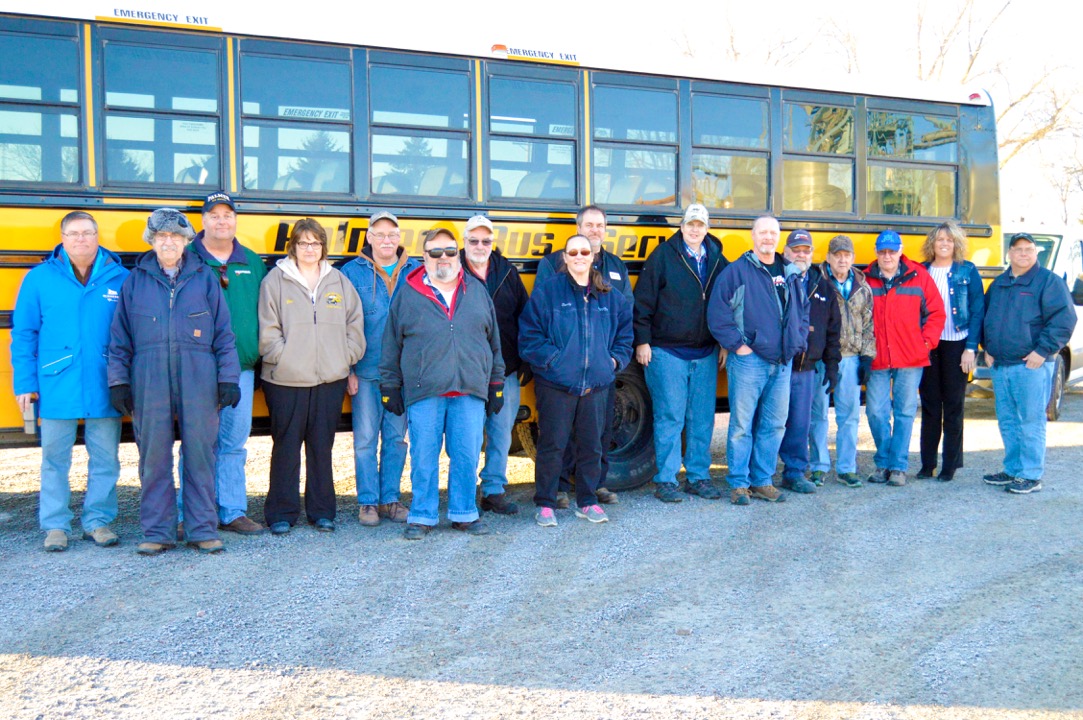 Award Winning Drivers for Palmer Bus Service of MACCRAY 2017-2018
This is Gregg Jensen. He has been with Palmer Bus Since they started in Clara City. He is always on time and has a great attitude. We appreciate Gregg!
John DuHoux
I have chosen Ed Durheim as one of the Core Value Award Winning Drivers for 2017-2018. His wiliness to help out is outstanding! He is the guy I can always count on!
John DuHoux