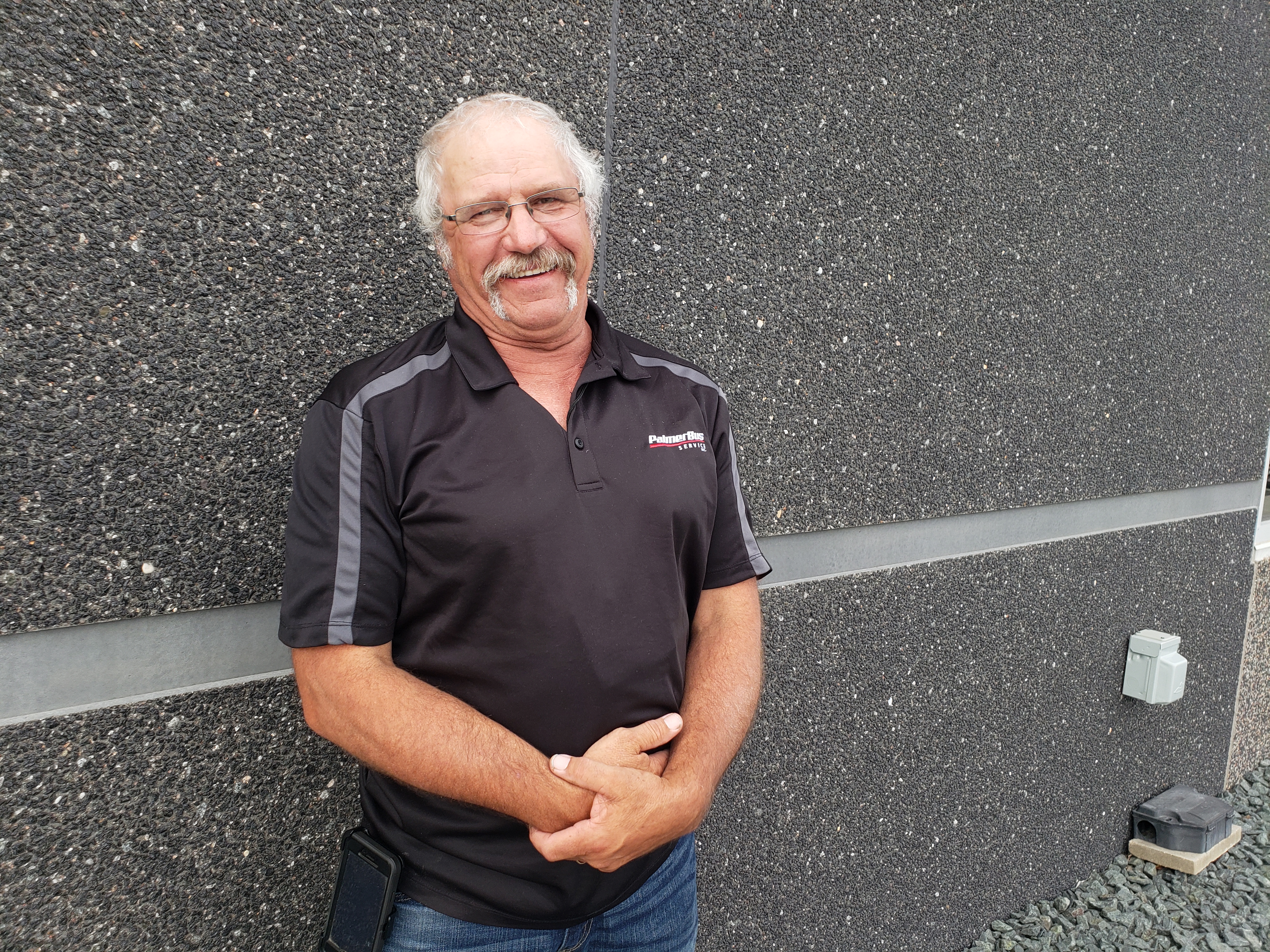 Site Manager:
Fred Krafthefer
Phone:
320-324-7391
Email:
fredk@palmerbusservice.com
Facility Address:
212 Main St.
Chokio, MN 56221
Mailing Address:
PO Box 68
PBS C/O Chokio-Alberta School
Chokio, MN 56221

Palmer Bus Service has been serving the Chokio/Alberta community by safely transporting students since 2009. We safely transport about 150 students each school day in Chokio/Alberta.
Chokio/Alberta School District #771 consists of one K-12 school located in Chokio.
Chokio is located in Stevens County and is about 150 miles west of the Twin Cities and 100 miles south of Fargo and Moorhead. Chokio is a Dakota word meaning "the middle."
Fred Krafthefer manages Palmer Bus Service of Chokio, MN. Fred has been involved in the busing industry since 1993 and with Palmer Bus Service since 2013. He loves camping with family and friends and is a self proclaimed farm boy for life! Fred enjoys working at Palmer Bus Service because of the people he works with.
Core Value Award Winner for 2018-2019
Rick Rhymes faithfully served the Chokio Alberta Community by safely transporting students and exemplified our Core Values all school year. He demonstrated:
SAFETY by being accident free and completing every monthly safety training before it was due.
INTEGRITY by always conducting himself as a professional driver.
DIGNITY by completing daily pre trips, and ensuring his bus is swept, clean and fueled.
HELP by being present to drive almost every single school day.
COMMUNITY  by safely transporting students!
Congratulations and thank you for your superior service!